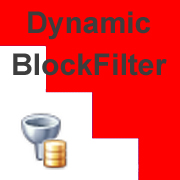 Filter blocks based on attribute
The application lists all blocks of a drawing in a drop-down and, when a block is selected, shows a preview and lists all attributes and dynamic parameters in a list.
The program is available for download in the Autodesk App Store.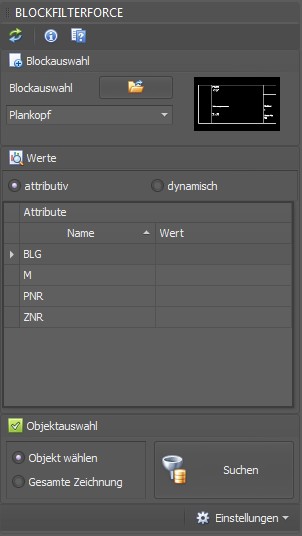 To search for e.g. To search blocks with specific attributes, the value to be searched is entered in the list after the corresponding attribute.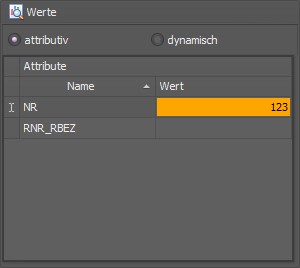 The search button searches for the blocks and highlights them in the drawing.